​Next Meeting: Tuesday, @ 7:00pm February 11th, 2020


Topic: Valentines

Presented By: TBD
Maybe the Sunshine Lady?


​Come join us to learn more!
​
KDA is a non-profit organization chartered in 1981 that serves Tri-Cities Region of East TN as well as Southwest Virginia.
Regular monthly meetings are held at 7:00 pm on the second Tuesday of each month.
Indian Path Hospital Campus Building #2002 Conference Room #203, Kingsport TN
Light refreshments are served and a gift prize drawn!
​
​ KDA has a monthly NEWSLETTER!
If you are interested in receiving one, or just have news to put in it, contact Kay Oney at 423-288-2052.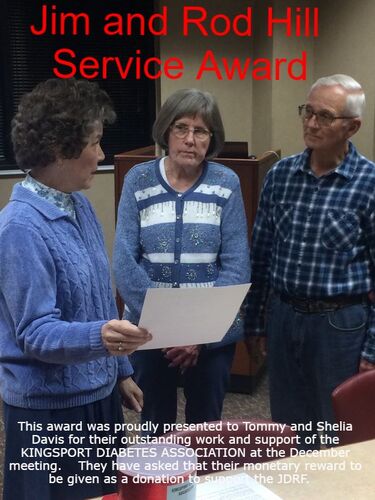 Please note: If you have any old appliances that you want to get rid of ...
get the best prices at Wise Recycling!
Use that check to donate to KDA!
Thank You Very Much!
Please support our efforts to Cure-Treat-Prevent Diabetes!
You can live with diabetes if you know how to deal with it and have the support you need. This support comes from your doctor, from their staff and from others who "know what you're going through." At Kingsport Diabetes Association (KDA) we know what you are going through and we are here to help. This help comes in the various forms of informative meetings, events, and personal support.

You do not have to be a member to attend the monthly meetings, however membership has its perks: reduced fees at KDA events, door prizes, and more! Annual Membership dues of $10/yr support our activities for your entire family.

We thank the Indian Path Hospital for the use of their second floor Conference Room 203

Planned 2020 Meeting Dates are:
Feb 11, Mar 10, April 14, May 12, June 9, Jul 14, Aug 11, Sep 8(Picnic), Oct 13, Nov 10, and Dec 8th.

Board Meetings are held on the Tuesday one week prior to the group meeting at 3:30pm

Check us out on FACEBOOK!
Search for KDA Kingsport Diabetes Association ... Please "Like" us!

​ Barbara Hudson is our SUNSHINE LADY
Barbara can be reached at 423-247-1574 if you need KDA information
---
Even if you don't have diabetes you can learn to help someone who does! Participate in many fun activities while learning more about living with diabetes. Come Join Us!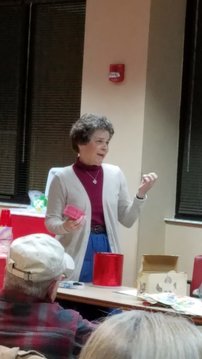 Ongoing Activities:
Diabetes Cookbook Sale NOW $5ea ... NEW Sale Price!
No Sugar Added Apple Butter Sale Pint $4 and Half Pint $3 sizes
Donations accepted of Pint / Half-Pint Canning Jars to help keep our Apple Butter at these prices!
Recycling aluminum: Take your aluminum to a recycle location, donate $ to KDA
Aluminum can tab collection Bring your tabs to the monthly meeting to donate!
Recycling Cell Phones (with batteries) you can bring old cell phones to the meeting. See Kay Oney.
DONATIONS and MEMORIALS:
KDA accepts unconditional donations and memorials made out to Kingsport Diabetes Association.
Mail all contributions to P.O. Box 3952, Kingsport, Tennessee 37664.
---
DIABETES WARNING SIGNS ... Don't Ignore Them!
Type 1 Type 2
Constant urination Drowsiness
Abnormal thirst Itching
Unusual hunger A family history of diabetes
The rapid loss of weight Blurred vision
Irritability Excessive weight
Obvious weakness and fatigue Tingling, numbness, pain in extremities
Nausea and vomiting Easy fatigue
Skin infections,slow healing of cuts
LINKS to Groups We Support: Click on the underlined letters!


---

Tennessee Camp For Diabetic Children
TCDC
---



American Diabetes Association ADA
---



Juvenile Diabetes Research Foundation
JDRF
---